Suplements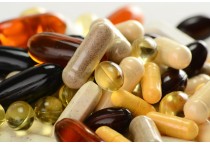 ---
Nopal, Prickly pear cactus, also known as nopal, opuntia its used for treating diabetes, high cholesterol
The most widespread use of fenugreek or fenugreek is perhaps as a topical remedy to heal inflamed, irritated, cracked or sore areas.
Fenugreek provides us with phytochemicals, tannins, phenols, flavonoids and steroidal sapogenins such as diosgenin. The caloric value of fenugreek seeds is 360 kcal per 100 grams.
Omega 3, 6 and 9 serve to maintain the structure of cells and the nervous system...
Maca is credited with invigorating and aphrodisiac effects
Garlic As it is a natural antibiotic, the most important property of garlic is Allicin