Moronel Plant of Life Natural Tea Powerful Cell Regenerator:: Moronel, Planta de La Vida Te Natural Potente Regenerador de Celulas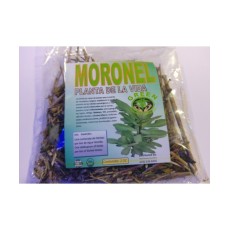 Product Code:
Moronel-2oz
Moronel, also known as the plant of life, is a medicinal plant that has a series of health benefits, The plant is capable of acting against malignant neoplasm tumors, preventing the proliferation of cancer cells, and regenerating tissues destroyed by Cancer.
The Moronel plant helps cure diseases such as cancer, gangrene, lupus, vitiligo, diabetes, HIV, prostatitis, kidney stones, gallstones, cardiovascular diseases, gastrointestinal problems, hormonal disorders, among others.
El Moronel
El moronel es conocida como la planta de la vida, es una planta medicinal que tiene una serie de beneficios para la salud, La planta es capaz de actuar ante tumores de neoplasia maligna, impidiendo la proliferación de las células cancerígenas y regenerando tejidos destruidos por el cáncer.
La planta moronel ayuda a curar enfermedades como cáncer, gangrena, lupus, vitiligo, diabetes, VIH, prostatitis, cálculos renales, cálculos biliares, enfermedades cardiovasculares, problemas gastrointestinales, trastornos hormonales, entre otros.
There are no reviews for this product.